science stuff: Aerogel
Tuesday, May 24, 2011
hai :)
I'm not sure if i'm being up to date or not. Thats not the case. .
I was watching discovery few days before, or maybe nat geo,
not so sure, and found out bout Aerogel. I think it was cool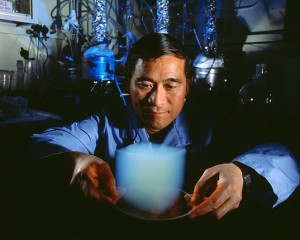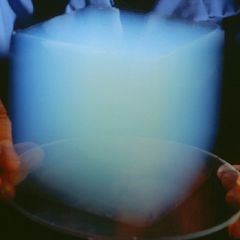 Pencipta asal, Samuel Stephens Kistler telah geniusli cipta aerogel pada tahun 1931.

Basically, dalam bahasa mudahnya, aerogel is a air-based gel. Jeli udara,

something like that. Sangat ringan dan sangat bagus dalam insulating heat. .

penebat haba yang sangat2 baik.
the crayons and matches wont melt
Aerogel (also called 'frozen smoke' because of its hazy blue appearance), is a

truly remarkable material. It is the lightest and lowest-density solid known

to exist, and holds an unbelievable 15 entries in the Guinness Book of World

Records, including best insulator and lowest density solid. Aerogel is

composed of 99.8% air and is chemically similar to ordinary glass. Being the

world's lightest known solid, it weighs only three times that of air.
So orang guna Aerogel untuk ape?
Untuk tujuan yang ossem lah ofkos. Kalau korang perasan aerogel ni tak see thru sangat kan? Well, ade jugak aerogel yang lebih transparent actually. That one was used as a thermal insulation material for windows. Selain tu aerogel ni jugak digunakan sebagai thickening agent dalam cat dan barang2 kosmetik. Tapi tu biasa je, tak ossem pun. Yang buat aku tertarik kat aerogel ni ialah bila NASA gunakan natural properties dye untuk projek kajian komet diorang. Pada Februari 1997 Stardust telah dilancarkan ke angkasa, mainly untuk kumpul cosmic dust. Camne diorang kumpul cosmic dust tu? Dengan aerogel ni la. Konsep yang sangat simple. Macam lekatkan habuk2 kat tanah liat, lebih kurang camtu la jugak diorang gunakan Aerogel ni. So kenapa tak guna tanah liat je kan? haha. .Aerogel was chosen bcuz of its insulating properties.
the aerogel used to trap cosmic dust